Pool Safety
There are a large number of pool safety options available and these are essential items if you have children around. Here are just a few examples.
Aqua-Net
The safest and easiest way to secure a swimming pool.

Solid Safety Cover
A simple safe solution that is multi-functional.

Aqua-Guard
The Aqua-Guard is a solid PVC cover designed to close the swimming pool for an extended period of time.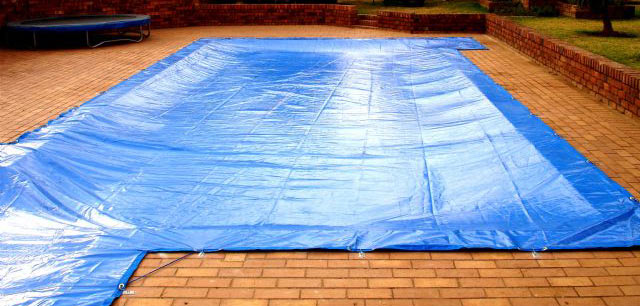 Leaf-catcha
The Leaf Catcha is a porous swimming pool cover designed to keep the pool free of leaves and debris, and can be used to safeguard small animals from drowning.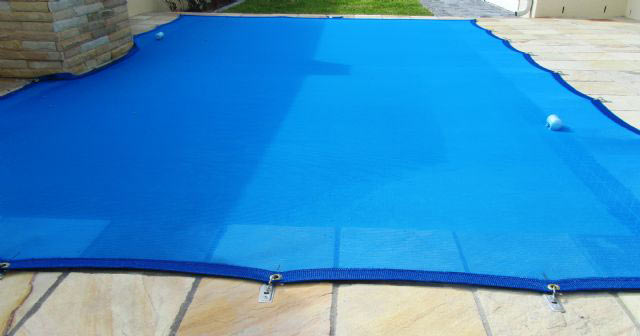 Aqua-Net Alarm
The Aqua-Net Alarm is a wireless, vibration sensitive alarm that has been specifically designed for use with the Aqua-Net. An alarm will sound on the portable receiver should a child fall onto the Aqua-Net.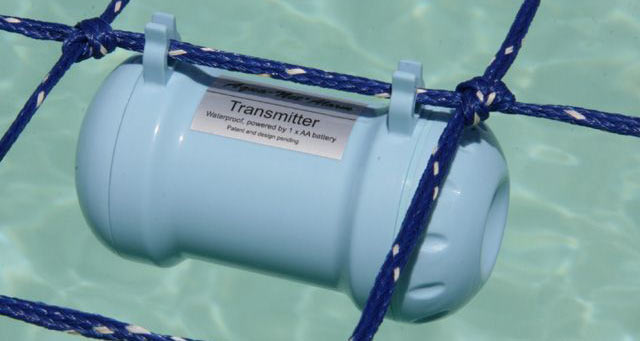 Aqua fence
The Aqua-Fence was introduced by Aqua-Net in 2005. Swimming pool fencing is the simplest most user friendly means to secure a swimming pool. Acting as a barrier to prevent access to the pool area, a swimming pool fence can be manufactured traditionally from galvanised steel / glass or fabric.
In order to meet National Building regulations, a swimming pool fence must be at least 1,2m high and made in such a way that a child cannot climb over the fence. The fence must be fitted with a self-closing lockable gate.
Aqua-Fence is modelled on American and Australian pool safety fencing which is designed to be both removable and aesthetically pleasing.

Automatic Pool Covers
Automatic operation, Remote control, Self-cleaning, Eliminates chemical product odours.A design that compliments and aesthetically blends with the pool and its environment Improved pool hibernation restricting debris and reducing damage from high winds and storms. Hush quiet operation works soundlessly.